AV Corporate Truck Solutions will work hand in hand with your business, corporate entity, community organisation or government department to tailor the best solution for your vehicle Fleet.
AV Corporate Truck Solutions have packages developed encompassing service, parts and agreed purchase price for the business owner and their subcontractors.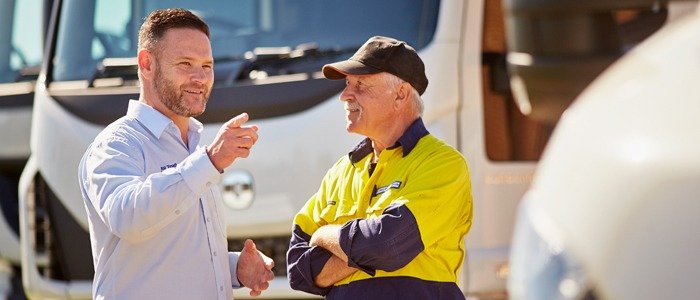 AV Corporate Truck Solutions Fleet services include:
• Realistic advice on your Fleet requirements with an aim to provide the best outcome;
• A commitment to professionalism, reliability and quality customer service;
• Competitive tender pricing; and
• Integrated Fleet service packages available to eligible Fleet customers.
We can offer specialised advice on all aspects of your Fleet including; vehicle suitability, financing, leasing, insurance or servicing. If you're not sure if you qualify for Fleet, don't know exactly what your requirements are or simply need some friendly, professional advice, contact the experienced staff at AV Trucks for an obligation free review of your Fleet needs.
Contact our Sales Team today on your fleet needs.